Contact
Would you like to know more about ABBT and what she can offer your business? Call or e-mail her and let her inform you. You can reach her by phone from 8 a.m. – 9 p.m. on working days (for urgent requests, weekends too).
Annemarie Bult Business Translations
Emmastraat 31
7411 EK Deventer
The Netherlands
T +31 (0)570 866 925
M +31 (0)6 534 220 35
E info@abbt.nl
Chamber of Commerce registration (KvK) 08193564
To be sent on demand:
o Proof of identity
o Declaration of independent contractor status, VAR
o General Conditions
o Code of Conduct of the NGTV (Dutch Interpreters and Translators Guild)
ABBT, thé specialist in effective multilingual communication!
Contact us
ABBT vertaalt voor Stichting Mineke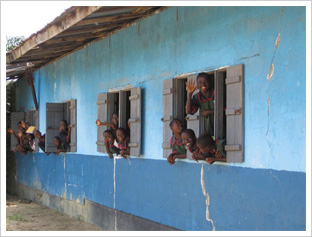 Tonia Dabwe heeft besloten het werk van haar ouders in Liberia voort te zetten. ABBT vertaalt voor haar, voor haar ouders en voor al die mensen die nu kunnen leren om… Lees verder